RWB - Between Shadows and Light
Here is my most up to date project I did over end of the year and New year.
Whilst studying environment design and automotive i wanted to combine both fields.
Car is Slightly modified RWB- ROTANA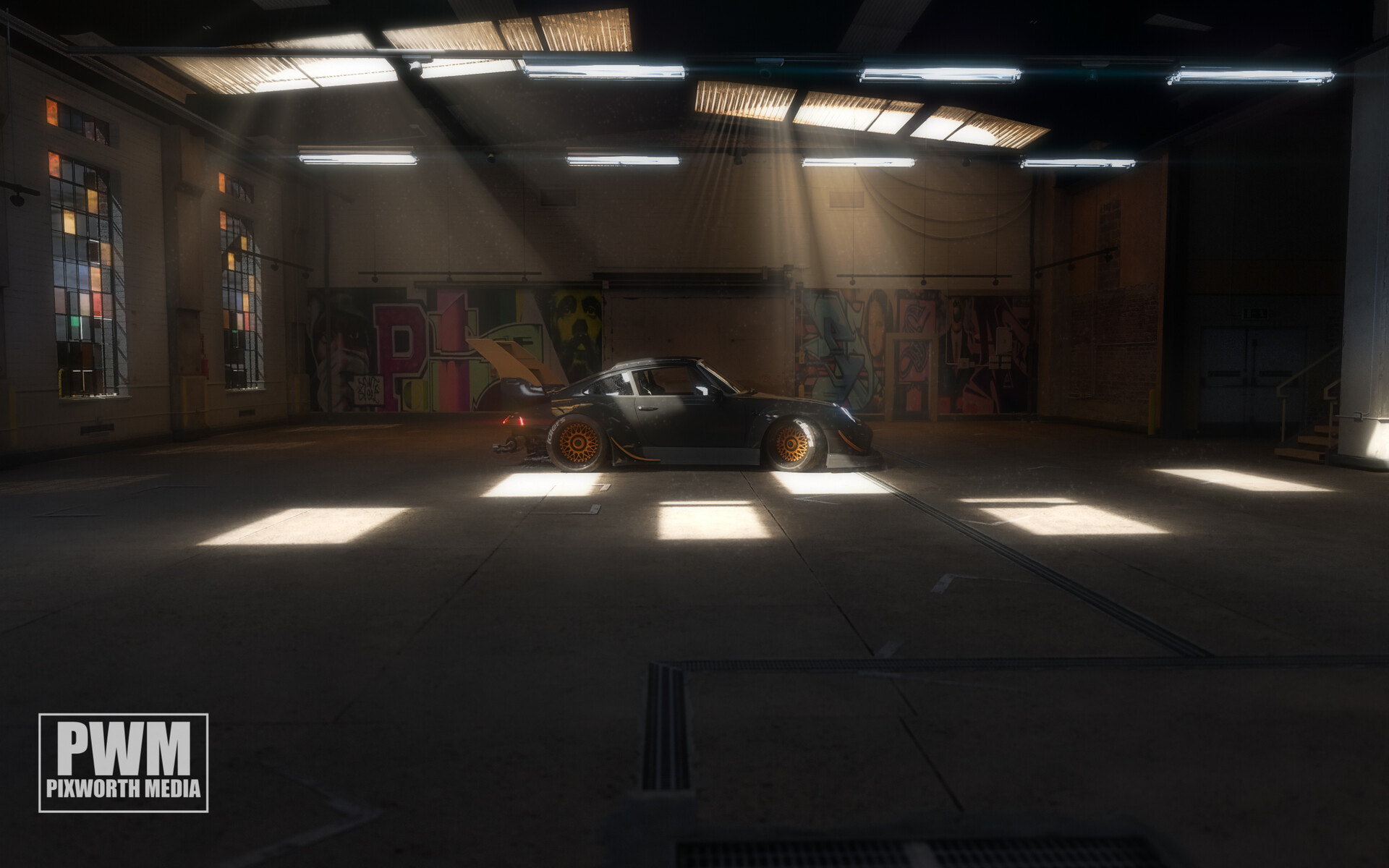 Rear end view -
 I added atmospheric light rays and dust in post process as I think it ad's to the overall character and mood of the image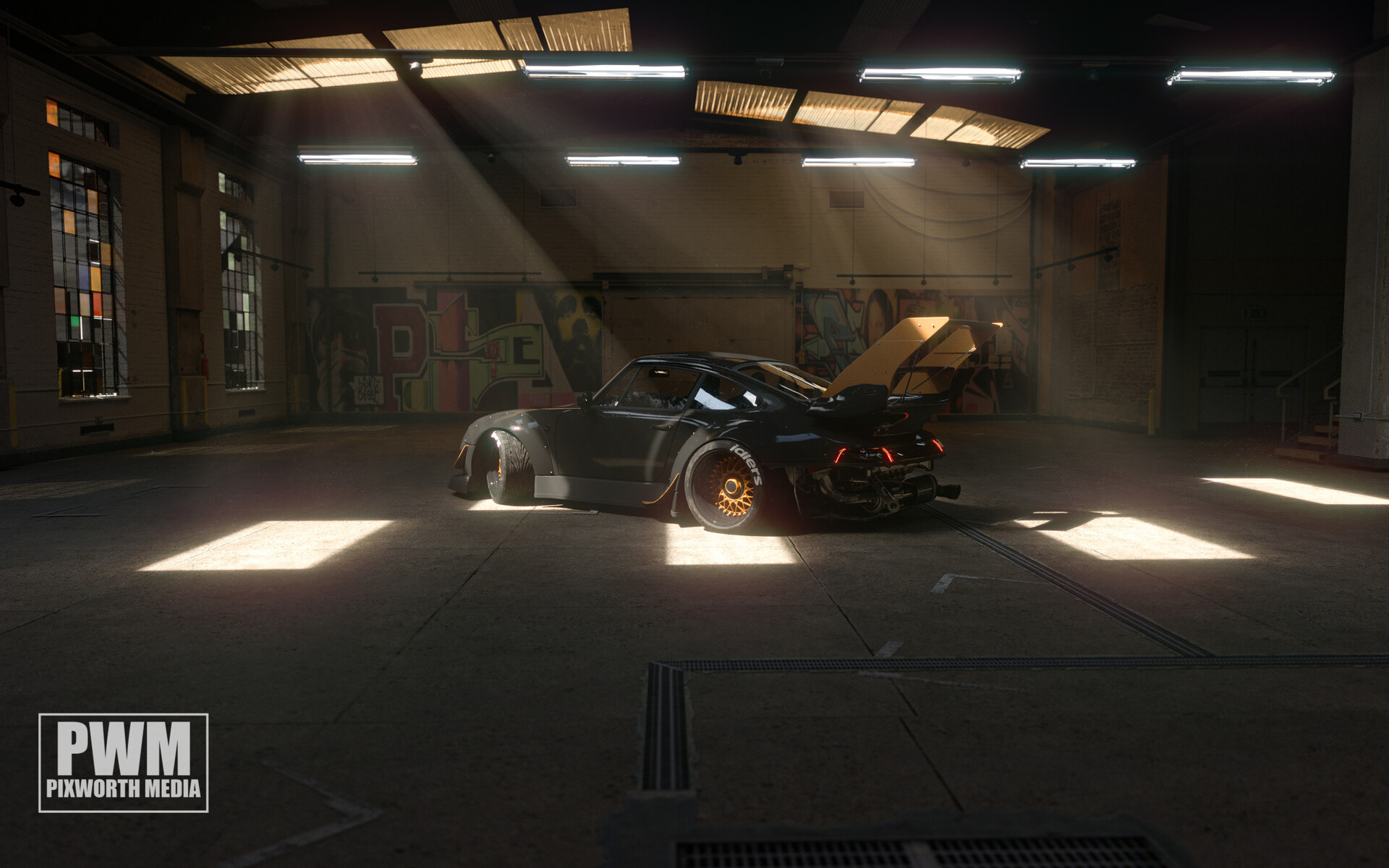 Slightly closer view of the front quarter.
Car is sitting on Custom BBS wheels and iconic IDLERS stamps on PROXIES 888R
Black and gold theme I think suits well to this shape